Our Leadership
Glenn Meredith - Senior Pastor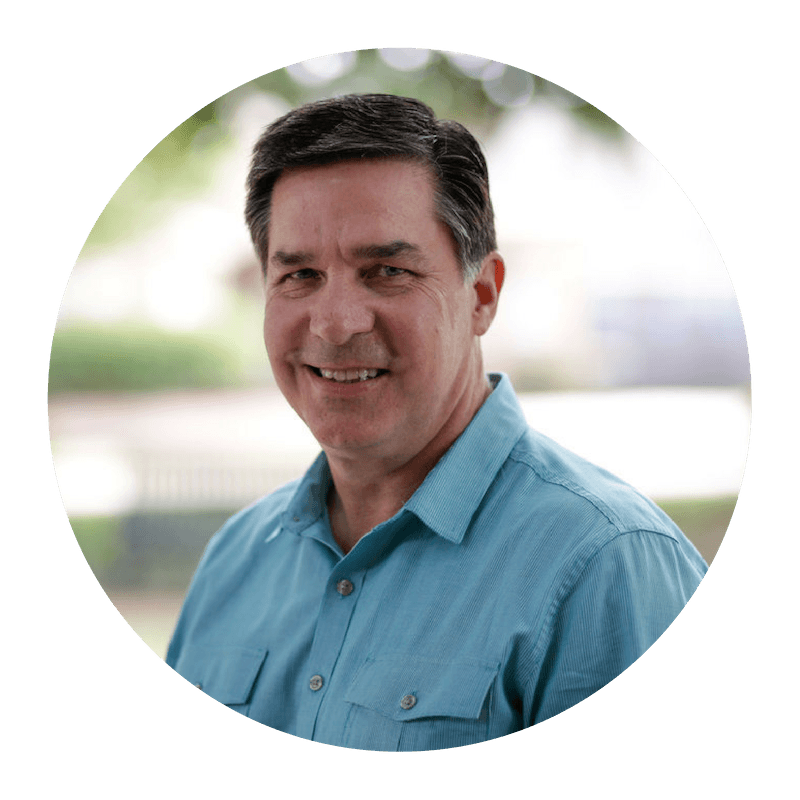 Glenn Meredith grew up on a farm in a small town in north Louisiana. He inherited a love of sports from his Dad who was a football coach at the local high school. Glenn played football, basketball, baseball and participated in track and field throughout his high school days. He earned a Bachelor's degree in Business Administration from the University of Louisiana, Monroe, in 1978. At the beginning of his freshman year of college, he determined that God was calling him to the ministry. His senior year, he became the pastor of Crossroads Baptist Church, just ten miles from his home. After graduating from college, Glenn moved to the Dallas area to pursue his theological training. For three and a half years he commuted the 750 mile round trip from Dallas to his home town of Columbia, LA, to pastor his church each weekend. In 1983, he graduated from the Criswell College in Dallas with a Master's in Biblical Studies. During that final semester, God led him to become the pastor of Brookhaven Church in Dallas, where he has now served for over thirty years. In 2013, through a series of miraculous events, God relocated the church 20 miles north from Dallas to McKinney.
Glenn lives in McKinney with his wife, Carol. They have been married for over thirty years and have two grown children and two grandsons. Glenn is committed to the priorities of putting Jesus first, his wife and family second, and his ministry third. He has a spiritual gift of encouragement and is dedicated to presenting the truth of God's Word in a way that helps people put the truth into practice in their everyday lives and relationships. He strives to live a life of integrity and to treat every person in a Christlike way. He is passionate about leading the church to be a place where everyone feels welcome and accepted and where those who are looking for hope and change can find a partner to walk with them on that transforming journey.
Michael Mossburg - Executive Pastor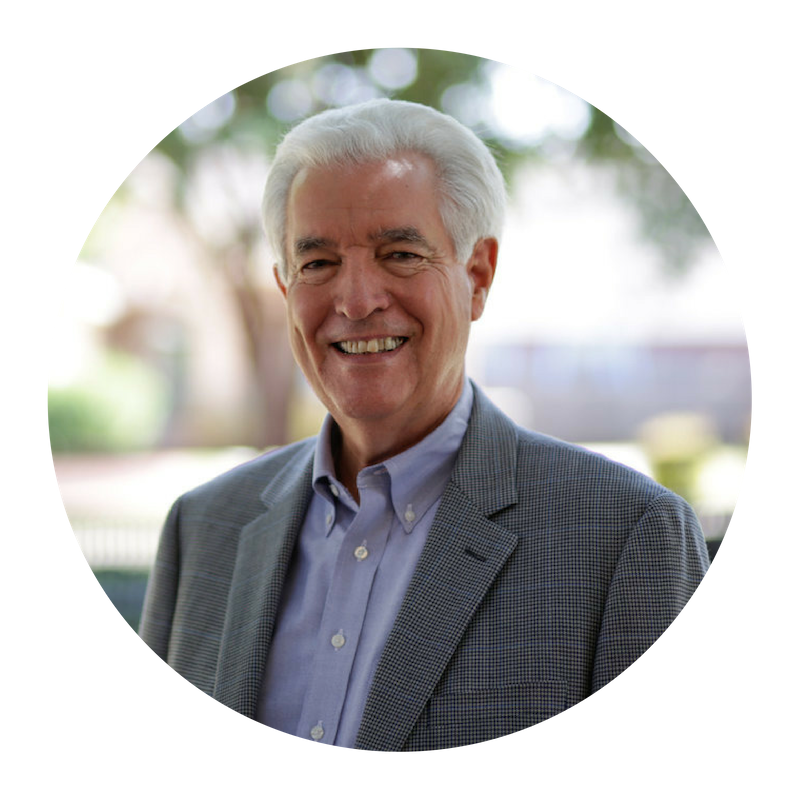 Mike Mossburg joined the staff at Brookhaven Church in 2001. He has a degree in Business Administration from Marshall University. His business credentials include positions as General Sales Manager, Senior VP, and COO. He accepted the call to the pastorate while President and General Manager of Vitro Packaging a $200,000,000 company located in Dallas. His responsibilities include the staff, facilities, education curriculum, and business management. He and his wife of 40 years have 3 daughters, 10 grandchildren and 1 great grandson. He likes golf and travel.

Chris Barker - Associate Pastor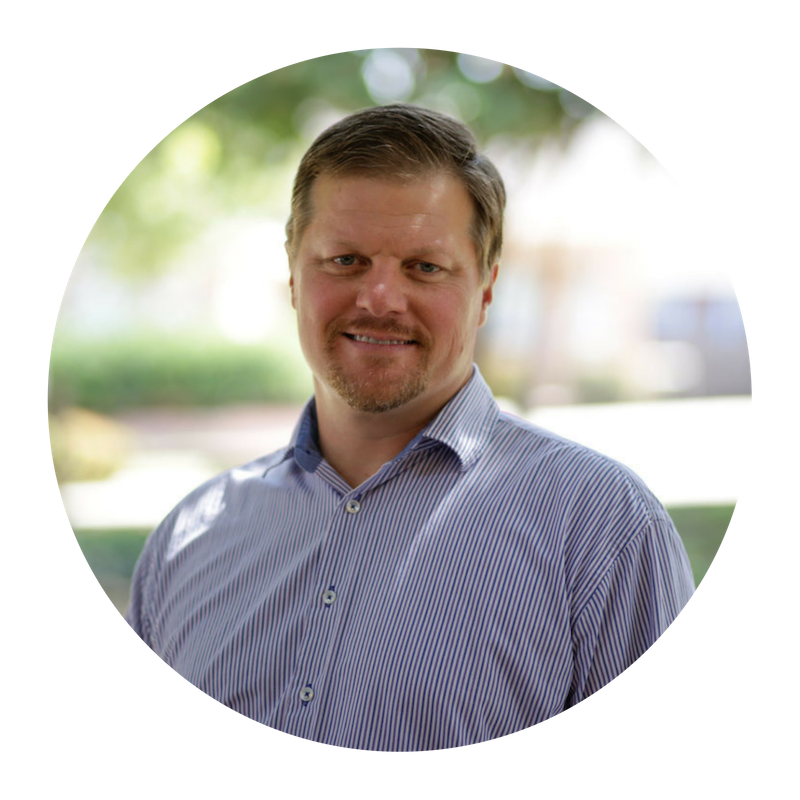 Chris Barker has served on staff at Brookhaven for many years. Chris thrives on growing in Christ, building and leading teams, improving things, developing strategy, learning, coaching, mentoring, teaching, and pursuing entrepreneurial ventures. Chris gets huge joy from being with his wife of 20+ years (Dori) and his 3 children, Hannah, Aaron, and Ethan.

Brett Meredith - Pastor of Worship & Technology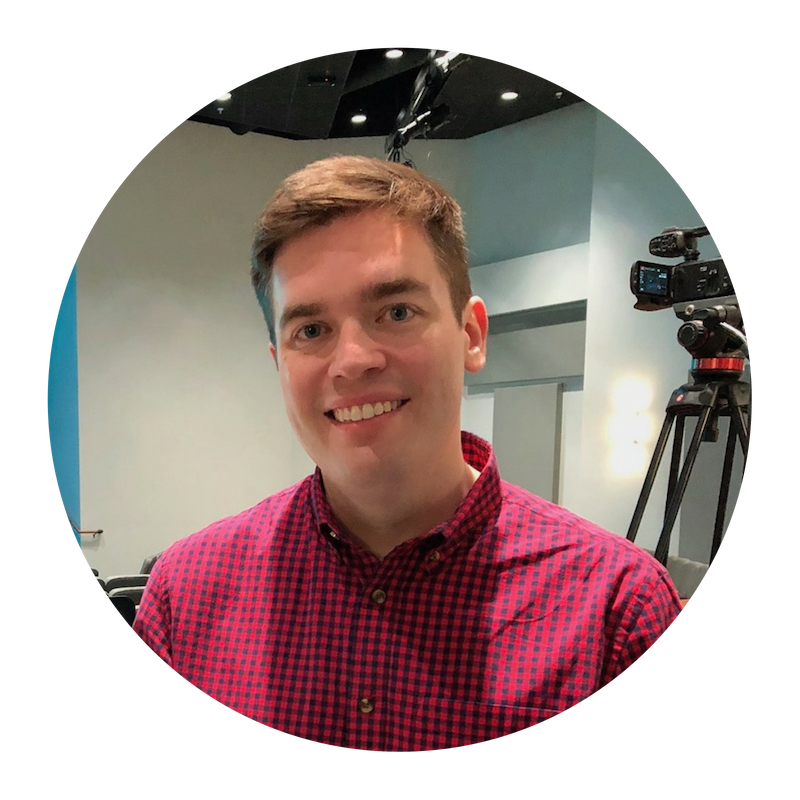 Brett Meredith is the pastor of worship and technology. He graduated from the University of North Texas with degree in educational psychology that specialized in family development. He also graduated from Dallas Theological Seminary with a Master's in Christian education. Brett has over 12 years of ministry experience and loves to see people take steps towards a closer relationship with Jesus. Brett loves music, and anything involving technology. He enjoys photography, making videos, and sharing the stuff God has put on his heart.
Abby Norris - Elementary Children's Minister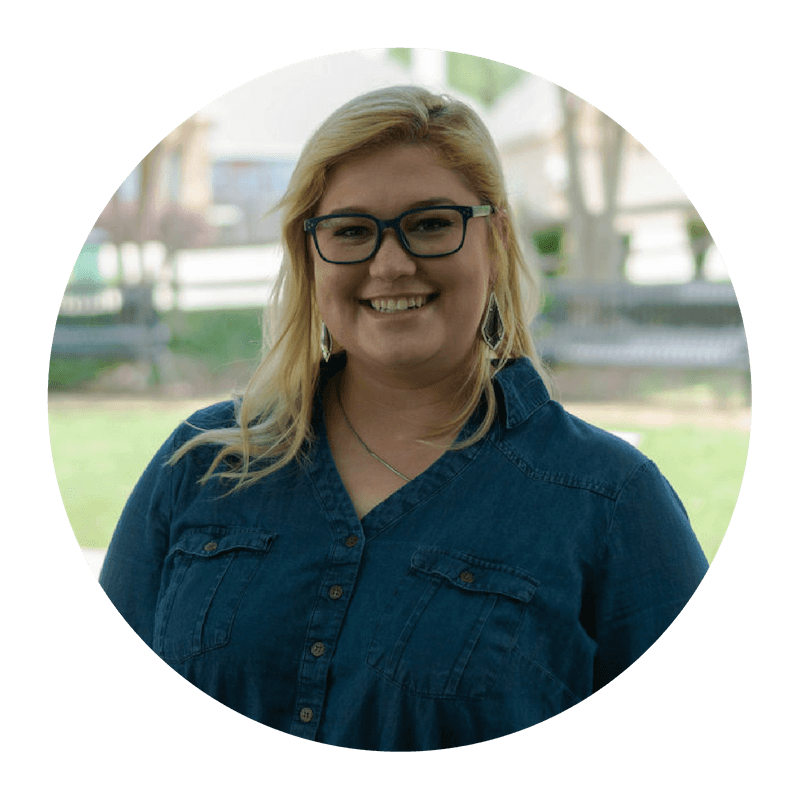 Abby Norris is the director of our elementary ministry. She graduated from Regis University with degrees in Psychology as well as Religious Studies. Abby has over 6 years of ministry experience, she loves seeing kids come to know Jesus more than anything. She enjoys painting, journaling, and being outside in Gods creation! She loves people and doing fun adventures with friends and family.
Melanie Ekblad - Preschool Children's Minister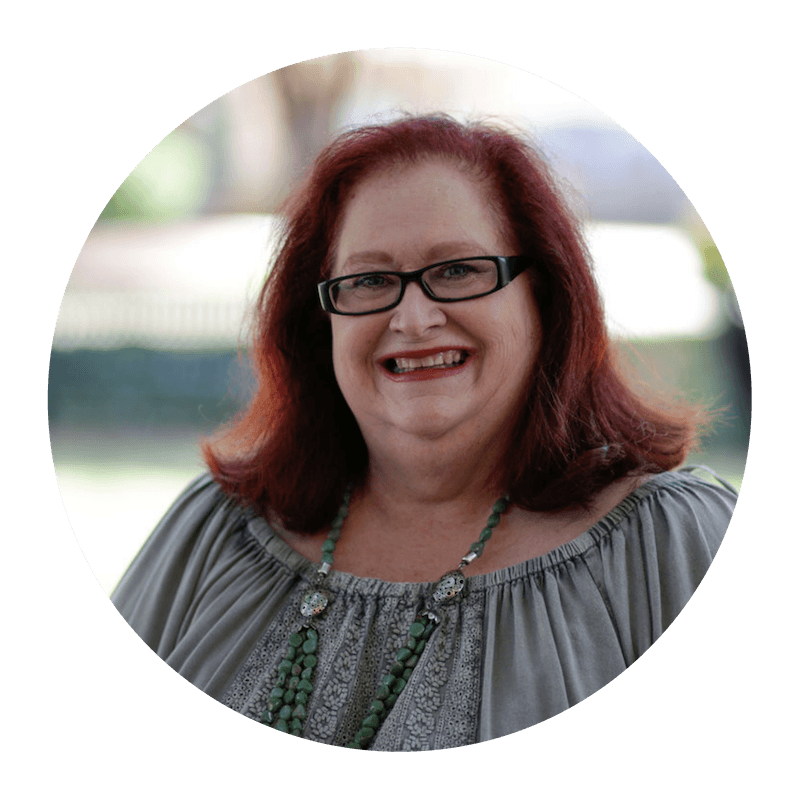 Melanie Ekblad is the director of our ministries for preschool children. She has a deep love for children and her heart's desire is to see children come to know Jesus in a personal way. Melanie is married to Scott, and they have 2 children and 4 grandchildren.
Greg McKinley - Facilities Coordinator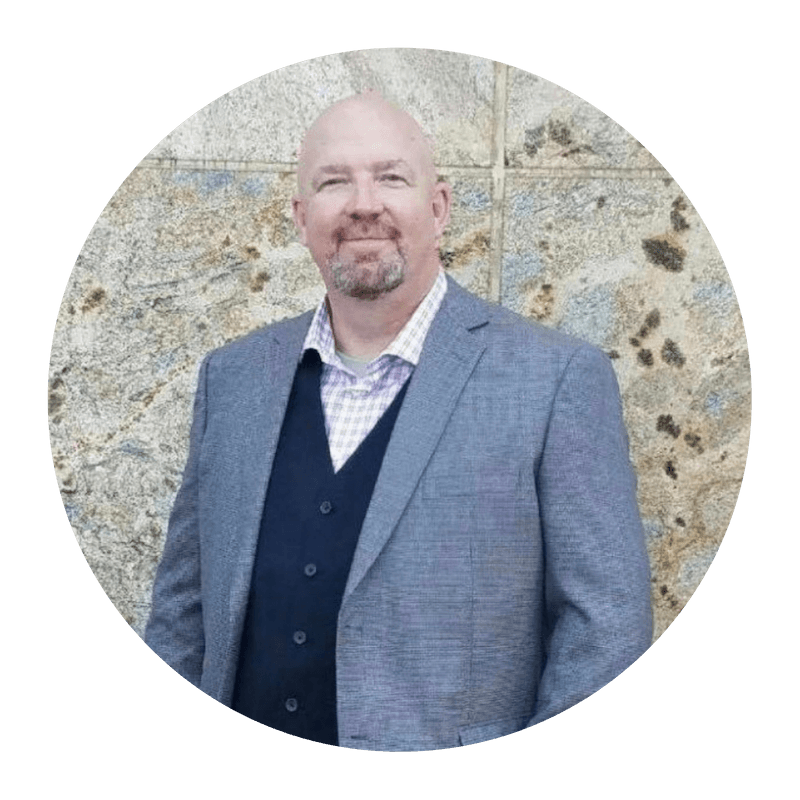 Greg McKinley is the Facilities Coordinator and head of security for Brookhaven Church. Greg has a heart of service and served as a police officer for over 22 years. Greg also serves as the church drummer. His love for music and drumming led him to Brookhaven Church over 6 years ago. He has been married to his wife Becky for over 18 years and has 4 children. Greg loves to meet new people, spend time with his family, go camping, and worship the Lord.
Our Mission
To help as many people as possible have a growing love relationship with Jesus Christ and to help them pursue with passion the purpose for which they were created and gifted by God.
Partnering with God in the 5 ways He grows His people:
1. Life-changing Truth
2. Significant Relationships
3. Spiritual Disciplines
4. Ministry Opportunities
5. Pivotal Circumstances
Our Values
Faithfulness to the Scriptures
We believe every word of the Bible is true and that it is applicable for our lives today. We strive to interpret it correctly and apply it in a very practical way to the issues people are dealing with daily at home, at work, and at school.
Integrity
We desire to be Christ-like in our character. We are committed to being genuine and real. We work at being the same in private as we are in public.
Time alone with God
Being a Christian is about having a relationship with God. All healthy and growing relationships are dependent upon time spent communicating with each other. The same is true for your relationship with God. We work at helping people learn how to walk with God and hear from Him regularly.
Living by faith
We believe that when we have heard from God it will almost always require faith to obey. Without faith it is impossible to please God and without faith He will not do many mighty miracles. But those who walk by faith will please Him and see Him do the impossible through them for His glory.
Unity in the church
We believe that the Head of the church will say the same thing to all who are walking with Him. It is imperative that the church leadership have a submissive heart to the Lord and a mutual submission to one another in order that we might discern the will of the Lord and that we might walk in unity.
Small Groups
All followers of Jesus need Christian friends to encourage them and spur them on in their relationship with Christ. Small groups are one of the best ways to find friends in a church. It is through the organization of small groups that the church can best minister to its membership and help them grow in their walk with Jesus.
Serving others
God has given every believer at least one spiritual gift for the purpose of serving others. When people use their gifts to serve others, it will bless the one being served and the one serving will experience God in a very real way.
Partnering with parents
Surveys reveal that 85% of parents believe that they are responsible for the spiritual development of their children. However, many parents aren't sure they know how to lead their children spiritually. They have the desire and the time, but they don't have a plan. The church has a plan, but not enough time. But together, we can have the plan and the time to develop our children spiritually.
Fulfilling our purpose in life
God has a plan and purpose for every person. We want to help each of our members find their purpose so they can live a life filled with the passion, the fulfillment, and the significance God intends.